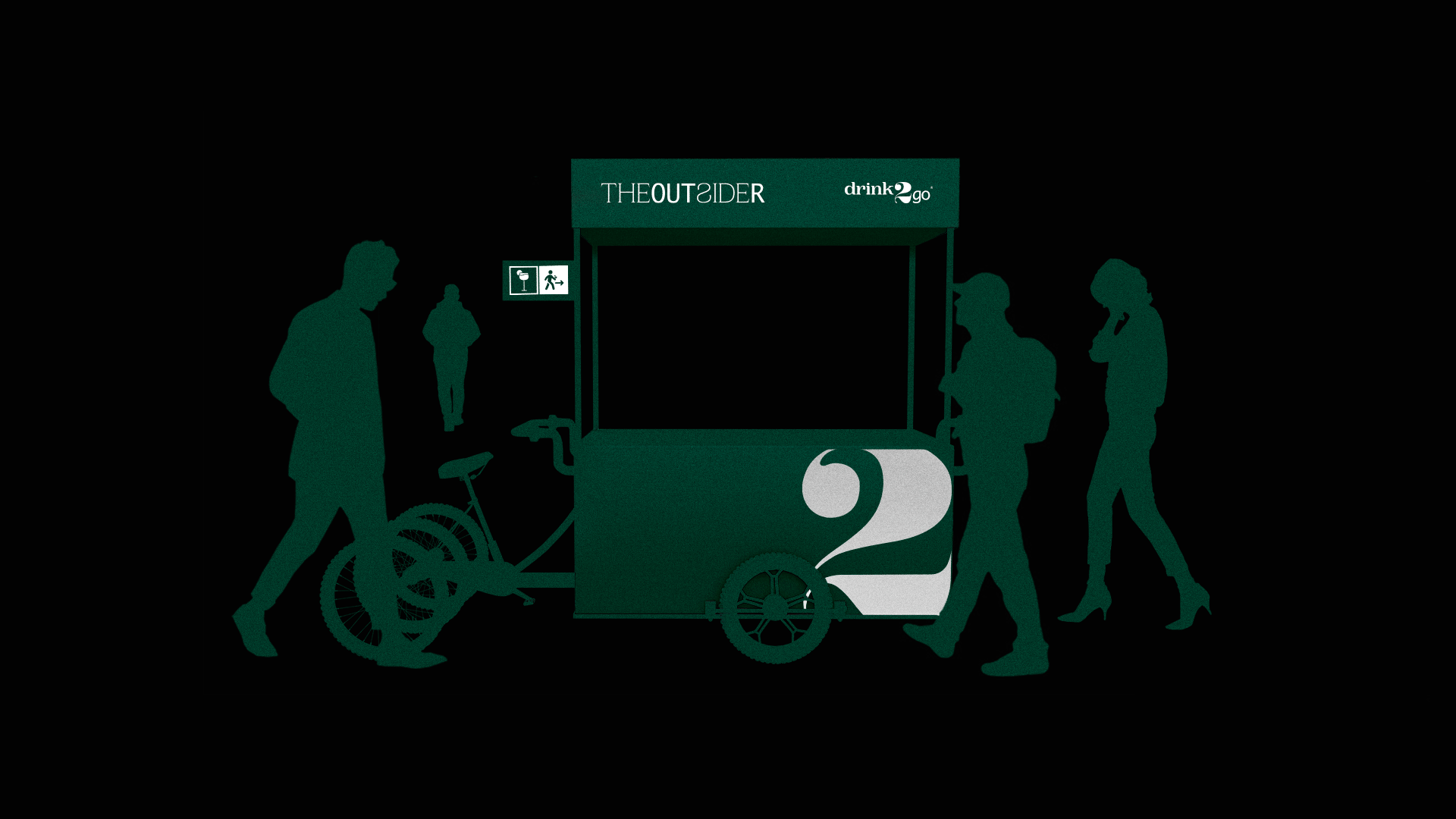 @ Drink2Go | Visual Identity | 2019
É um "bar" itinerante de craft drinks. Pensado para aqueles que prezam por sua liberdade e que fazem com que isso caminhe lado a lado com uma boa qualidade de vida.

A ideia por trás da marca é, além de oferecer o melhor da coquetelaria, valorizar os espaços urbanos e levar a experiência de um bar para o espaço público.

O cardápio conta com drinks especialmente desenvolvidos para ocasiões ao ar livre. Os insumos são preferencialmente produzidos por produtores locais, e de agricultura orgânica. Como a proposta é estar sempre em movimento, a carta de drinks conta com criações sazonais.

"O Outsider já viajou e entende que a vida acontece lá fora. Pedala escutando seus fones, procura novos autores, gosta de caminhadas e conversas profundas.  Ele é curioso e aprecia processos. Vê valor no momento."

We are outsiders.


It's an itinerant bar of craft drinks. Thought for people who cherish their freedom and make that freedom to walk besides a good quality of life.
The idea behind the brand is to offer the best in cocktail, praise urban spaces and also create an experience of bar in the public space. 
The menu has drinks especially developed for outdoor moments. The supplies are local and preferably organic. And as the idea is to keep moving, the menu has sazonal creations.
"The Outsider already traveled and understands life happens outside. He/she rides his/her bike listening to music, likes to walk around the city and to have deep conversations. He/she is curious and appreciates the process of things. He/she values the moment."
Photo credits: Unsplash.
​​​​​​​