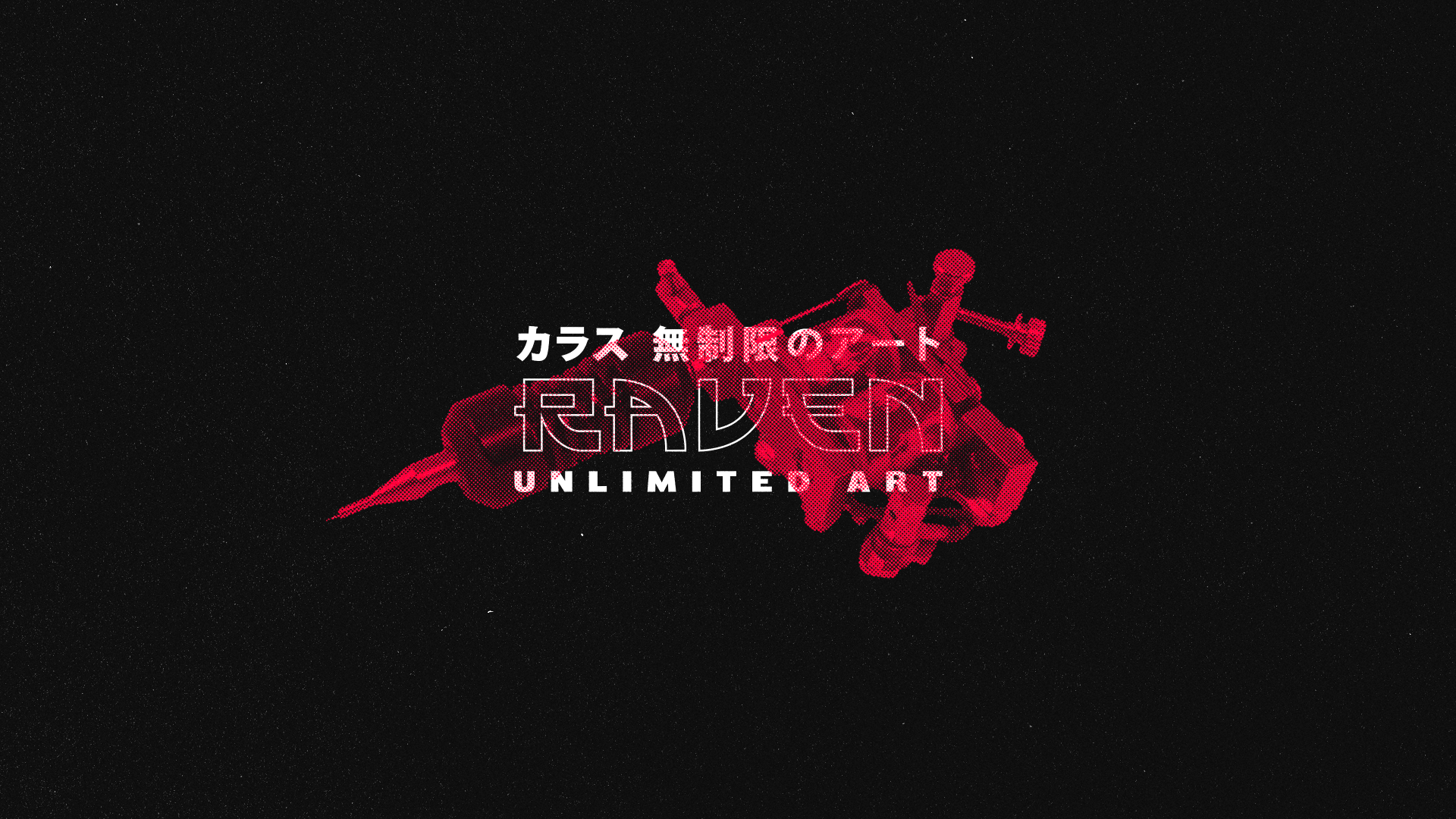 @ Raven Unlimited Art | Branding | 2018
RAVEN Unlimited Art é um estúdio que oferece serviços de alta qualidade em tatuagens e body piercing, localizado na cidade de Paços de Ferreira, em Portugal. O estúdio se dedica em realizar trabalhos com o máximo de qualidade e profissionalismo em um ambiente totalmente limpo e seguro.
Quando o Jolly (proprietário da Raven) nos procurou, a ideia trazida foi clara: "Nosso estúdio faz a tradução de arte para a pele". O briefing passado por ele era um misto de muitas referências, de certa forma distintas uma da outra. Por exemplo: O Yatagarazu (fábula japonesa representada graficamente por um corvo de três patas, que por sua vez representa o Sol), deveria estar presente na marca de alguma maneira. Com isso, a (sub) cultura japonesa também precisaria estar presente. Jolly, também é um grande fã de música eletrônica, da cena underground e de HQ's
(AKIRA, para ser mais exato).
O desafio foi traduzir para uma identidade visual todas essas referências com solidez e sem perder a essência de uma marca já estabelicida no mercado.
RAVEN Unlimited Art is a tattoo and body piercing studio located in Paços de Ferreira, Portugal. The studio commits to high quality work and professionalism in a clean and safe environment. 
When Jolly (Raven's owner) contacted us, he had a clear picture: "Our studio does the translation of art into skin" The briefing he gave us was a mixture of many references, in a way distinct of each other. For example: the Yatagarazu - the japonese tale that is graphically portrayed as a three legged crow and represents the sun - should be used in the brand. The japanese subculture had to present as well. Jolly is also a huge fan of electronic music, the underground scene and graphic novels
(AKIRA, to be more exact). 
The challenge was to translate to a strong visual identity all this references, not losing the essence of a brand that is already stablished in the market.