@ Infinity Gifs | Graphic Design | 2021
Tira foto, manipula, intervém, imprime, suja, limpa, cola. Deu ruim. Inventa. Reinventa que uma hora vai. Não tem fórmula mágica. Não tem jeito fácil e não dá pra ter medo de errar.
"Mas isso não dá uma trabalheira?"
Acho que essa foi uma das frases que mais escutei durante minha carreira como designer. 
E a resposta é tão óbvia quanto poderia ser: Sim, dá.

A ideia de pelo menos tentar fazer algo que fuja do comum, sempre me atraiu e acredito que os projetos e peças pontuais que executei com as quais mais me identifico, surgiram exatamente a partir desse desassossego.

Design não vem em uma caixinha pronta ou não deveria vir. Não me coloquem em uma caixinha, não deixe que te coloquem dentro dessa mesma caixinha e não acreditem em fórmulas milagrosas.

Ser designer da uma trabalheira da porra com uma satisfação proporcional - 
e eu tô falando é disso aqui.
​​​​​​[ING]



Take a picture, edit it, print it, stain it, clean it, paste it. It didn't work. Reinvent it. At some point it'll work out. There 's no magic formula. There's not an easy way and you cannot fear doing it the wrong way.

"But isn't it a lot of work?"
Maybe this is the question I most listened to in my entire design career.

And the answer is so obvious as it could be: yes, it is.

The idea of at least trying to do something out of ordinary always called me. And I believe most of the projects and individual works I identified myself the most are actually results of this restlessness.

Design does not come inside a box or at least it shouldn't. Do not put me in it, do not put yourself inside that same box and do not believe in miracle solutions.

To be a designer is too much damn work with the proportional satisfaction - and that's what this is all about.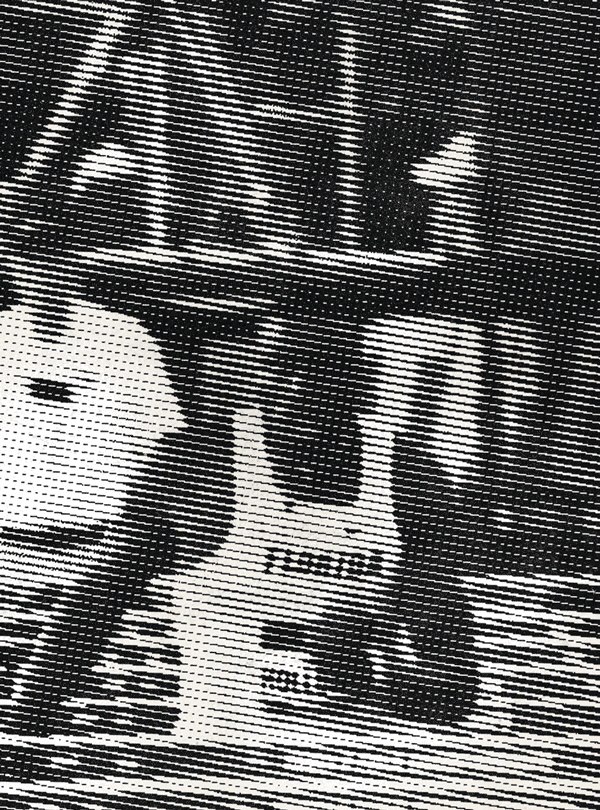 Creative: Lucas Ribeiro / Lukthis Studio
®
Lukthis Studio
®. All rights reserved. 2021.